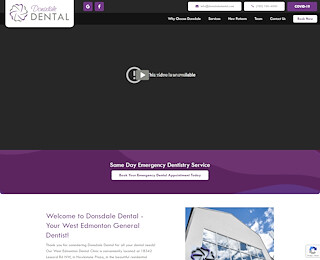 A dental emergency is an issue caused by an oral disease or trauma to the teeth and surrounding tissue and results in unbearable pain. If you have a dental emergency, it's best to seek immediate help from a qualified dentist.
Emergency cases may involve patients with cracked or broken teeth, toothaches, or a chipped tooth. All these make it impossible to take food or beverages, due to the exposure of dental nerve endings which cause throbbing. Other dental emergencies range from viral, bacterial, or fungal infections to dental restoration or a fractured tooth.
If you're a patient, it's advisable to preserve the damaged teeth as much as possible before visiting the dentist. That will help the specialist make an accurate diagnosis by examining the sample to determine the actual cause of your dental emergency.
Dentists usually conduct urgent dental treatment to give patients temporary relief from pain and swelling, as a more permanent solution is sought. In an emergency appointment with a West Edmonton emergency dentist, you'll first receive pain relief medication and some antibiotics. You'll then have a temporary dressing wrapped around the affected tooth.
At Donsdale Dental, we operate a professional yet casual clinic that caters to both children and adults with emergency tooth problems. Our facility is fully equipped with the latest dental equipment to treat any urgent dental case you may have.
What Are the Common Issues Treated by Emergency Dentists?
A cavity may lead to an emergency. It occurs when a tooth develops a hole on the surface. The hole gradually increases in size and becomes extremely painful when the patient takes any food or beverage. In most cases, cavities occur as a result of plaques which accumulate from germs and poor oral hygiene.
A dental emergency can also be triggered by trauma, whereby the tooth is forcefully detached from the jaw following a heavy external impact. In such a case, the patient may suffer from heavy bleeding and swelling that only a trained emergency dentist can stop.
A dental abscess is another tooth condition that may require quick, professional help. It comes about when pus forms inside the gums or teeth as a result of a bacterial infection.
Can You Use Your Health Insurance Cover to Pay for A Dental Emergency?
Most insurance companies provide flexible payment options for their patients. However, this service may depend on the particular tooth problem you have. Some of the dental procedures that health insurance covers include tooth extraction, root canals, and dental surgery.
Having an insurance cover is important when seeking dental care services since it's usually cheaper than making cash payments.
Donsdale Dental is an affordable emergency care dental facility that serves everyone. Whether your toddler has broken a tooth while out playing with friends, or you've accidentally slipped in the house and suffered a tooth fracture, we have the expertise and equipment necessary to manage any emergency.
Emergency Dentist Services
Anyone can experience an emergency dental problem, even those who seemingly have healthy teeth. At Donsdale Dental, we are always ready to treat you at our West Edmonton emergency dentist clinic, regardless of your needs. For dependable and quality dental-care solutions, call us on 780-760-4000.
West Edmonton Emergency Dentist